24 Housewarming Gifts for New Homeowners to Make Them Feel at Home
Nov 17, 2021
24 Housewarming Gifts for New Homeowners to Make Them Feel at Home
Finding the perfect housewarming gift for new homeowners can be difficult - you want the gift to be functional while being something they'll love. Starting off room by room will help narrow your options and find something meaningful they'll be sure to love. So whether your friend just bought a beachside condo in Miami FL, or your cousin bought their dream house in Toronto CA, here are 23 housewarming gifts for new homeowners to make their house a home.
Personalized wall signs to remind them they're home
Every home needs a sign in their dining room that states "Gather with Gratitude," and dousing it sparkly glitter always helps too. Because a house is simply a structure, it only becomes a home when you fill it with love. The only way to welcome love during life's obstacles is by bonding together and sharing joyful moments around the table to catapult your soul forward. - A Dash Of Adorable
Beautiful landscape art is perfect for any room in the house
At CanvasPaintings.com we normally aim to provide unique artwork that fits a multitude of spaces like sunrooms, kitchens, bathrooms, etc. Family and friends might tend to like a certain style of art like abstract, floral art, or beach art and that's easy to choose the right piece. The style of art that we see fit in the majority of rooms tends to be landscape artwork. Landscape and scenic artwork tend to fit in all rooms, granted you get the right color scheme. It can be a painting of a waterfall, a forest, a vineyard, the options are endless. - CanvasPaintings.com
Aesthetic books complete the living room
I have a habit of gifting new homeowners a couple of cozy coffee table books. It's my personal home decor hack that doubles as something they can actually use. Books with a neutral cover look great anywhere - on a shelf, on a coffee table, as a riser to put a plant on, on a nightstand... and they can read them too, of course. - Denise Joanne
Alluring photography that will transform the walls
When looking for a special and unique gift for a new homeowner, a stunning piece of fine art photography decor is a wonderful choice. In interior design, wall art is often overlooked and in most cases is an afterthought, but I truly believe that wall art matters the most. When chosen carefully with intention, the right wall art can transform any room effortlessly. - Michelle Marie Sawtell Photography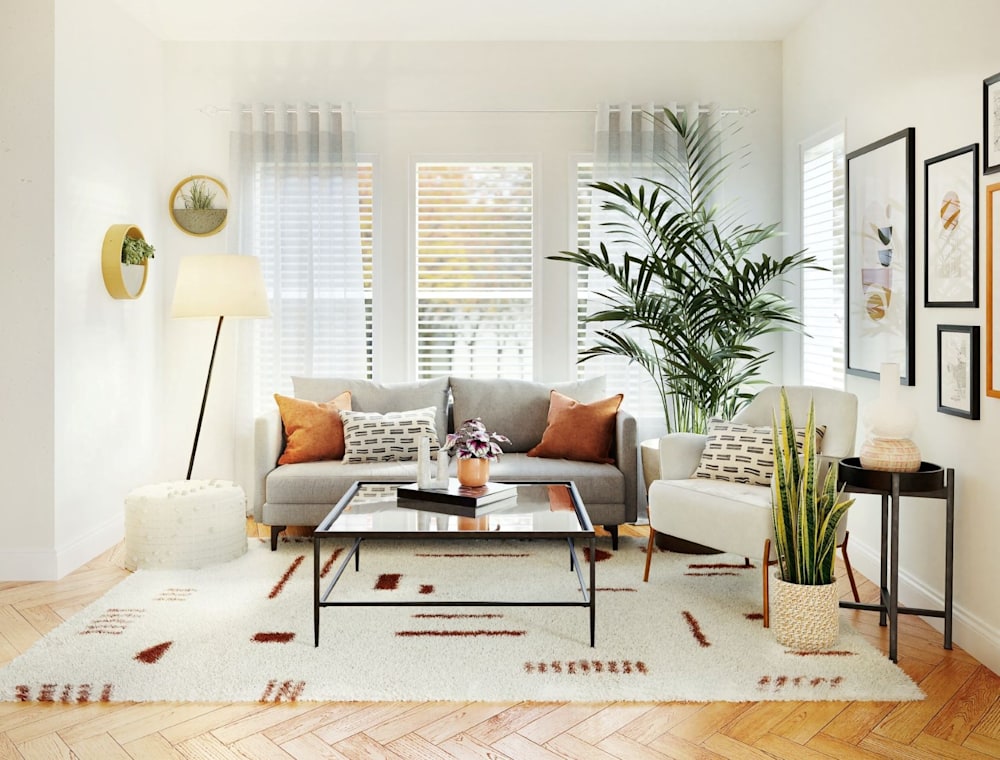 Functional gifts homeowners will use daily
If you want to buy a housewarming gift for your new homeowner friends, it will help you to know their hobbies and interests. For the living room, you can make very fashionable hexagonal shelves. Bedside lamp for the bedroom. A stylish desk organizer for the study room. Finally, a wooden post and key chain can be a great choice for the entryway. - Tetrameles
House plants to brighten up the home
Houseplants are the perfect house-warming gift because they can brighten up any room. You can make it even more special by gifting a personalized planter. Our favorite is the custom pet planter because we love our fur babies. - Honey Gray
Gifts for the homeowner who loves to host
Since many dream of entertaining in their new home, the perfect gift would be a book on entertaining, along with a select few pieces they may not have handy in their kitchen and dining arsenal: a nice cheese board with a knife and spreader set, a cute stack of dipping bowls, a large serving platter or bowl with serving utensils, and a set of linen napkins. Wine goblets should be kept at a modest four, but regardless of glassware, I always include a nice bottle of wine. - Modest Muse Interiors
Custom address stamps to make a house a home
The perfect gift for new home buyers is something that makes them feel that they actually own the place and the perfect way to show that is with an address stamp. Using an address stamp is not only fun, but it gives the homeowner a real sense that this place is mine now, I live here. It's a great gift and will remind them every time they use it, even if it's for boring bills, that they own the joint. - The Homebody Society
Add character to the home with fine art
The perfect gift for a new homeowner is an exquisitely framed fine art nature photography print. Adding a piece of Mother Nature's splendor to a new home is a unique way to brighten up a space in magical ways, be it a bedroom, living room, kitchen or office space. Nature wall art brings life to a room and adds character to any home decor and makes for the perfect gift. - Robbie George Photography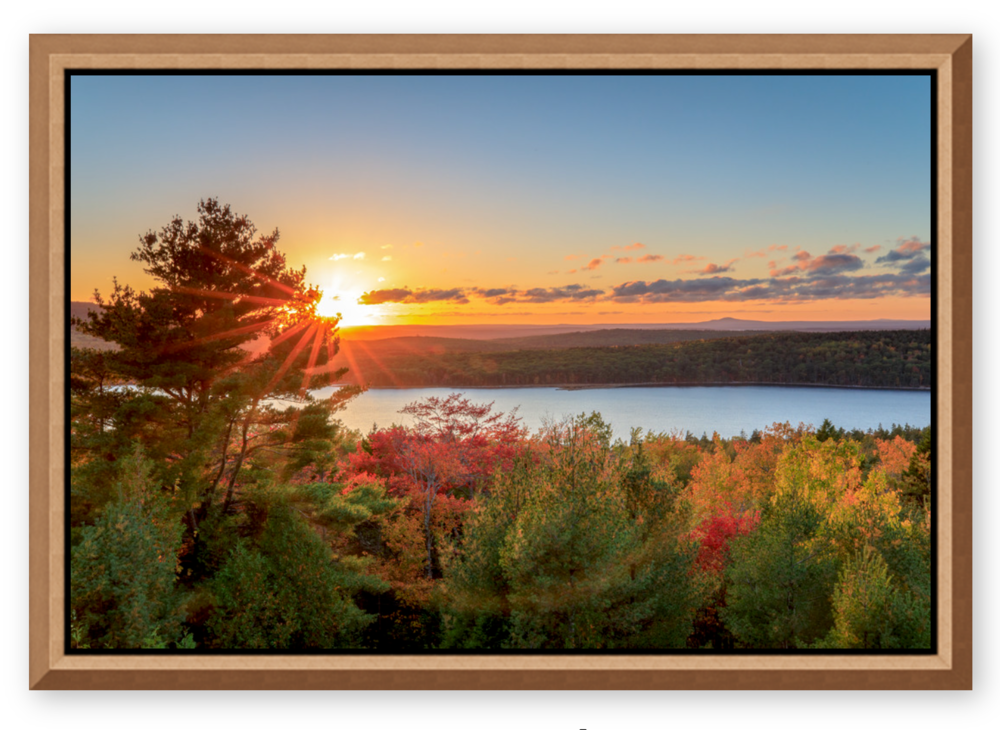 A personal chef for the kitchen
Without a doubt, the kitchen is the first room unpacked during move-in. So, help the new homeowner in your life activate their kitchen and enjoy the results without lifting a finger. With a Foodom gift card, a professional private chef will shop, prepare a home-cooked meal in their kitchen (and clean it all up) for less than the price of delivery. New homeowners will get delicious food they didn't have to make, a house filled with the aroma of a home-cooked meal, and a little extra time to start unpacking the next room. - Foodom
Wall decorations for the homeowner with children
If you wish to surprise the new homeowner with a home decor gift, there is something that you basically cannot go wrong with. In the case a new homeowner has little children consider an animal or balloon-themed wall decal for the child's room. Children absolutely love wall decals on their walls and it just brings the liveliness and childish vibes to those blank walls. - Stickerinos
Artistic items that will warm the home
While furniture and appliances are necessary to fill every house, what can transform it into a unique, personal home is art. Whether that be a framed print to hang or creative decor items to capture the eye, art is where homeowners get to go beyond the bare essentials of their house and begin to make it their home. Gift new homeowners with artistic items that bring warmth to blank walls and individuality to their new home. - Kim Hovell
Candles they can destress with
We all know that purchasing a new home is rewarding yet stressful. The gift of a rock oil candle to a new homeowner can combine the calming effects of a dancing flame and the healing properties of a polished agate, unique natural stone or sparkly crystal cluster. Many stones are said to relieve anxiety, create harmony, or encourage rest and this one-of-a-kind candle gift can be perfectly displayed on a kitchen island, coffee table, entryway or patio. - Found In The Ground Candles
Customized gifts for any room
The most popular housewarming or client gifts always revolve around family and the new home, such as our Family Recipe Cutting Board, Personalized Wine Boxes with a bottle of wine, and other household items they frequently use or see around the house. When picking out a gift, we advise customers to invest in a gift that has the following three qualities:
A gift that will be personal for them (such as having their family name engraved on it), don't engrave your logo as this seems impersonal

A gift they will truly use and are interested in (cooking, cigars, family-oriented)

A gift that isn't so expensive that it will make them feel like they can't use it
Provide the insights of feng shui
Home is a feeling, the balance and harmony between you and your environment, a true sanctuary best created using the principles of feng shui. Thoughtful placement of beautiful artwork will lift the energy of a room, attract abundance, stability, overall well-being and perhaps most importantly, create joy. - Felicity Design & Decor
Give them a gift that keeps on giving
The kitchen is often referred to as the "heart of the home," so a delivered meal might be the ultimate warm and welcoming gift for new homeowners. You can prepare it yourself, pick up their favorite carryout or ship a meal using SendThemAMeal.com. Don't forget to add a candle, flowers, or seasonal cloth napkins to make their new space more like home. - Take them a meal
Add life to any room with throw pillows
Besides being one of the easiest ways to decorate a room, throw pillows are essential (to give a pop of comfort to chairs and sofas) for making sofas and chairs comfortable. They come in large, medium and small sizes, and add an incredible accent and volume to chairs and sofas. They are useful for bedrooms, guest rooms, TV rooms, nurseries, and even external areas. - MK Pillows
Consider anything from high-end to economic gifts
Looking for the perfect gift for new homeowners sometimes can be challenging, we have gathered 3 ideas from high-end to economic gifts that will be the perfect addition to their new homes.
Nothing says high-end luxury kitchen as a French copper cookware set on display. Copper pots complement any kitchen style from rustic to contemporary and will save time due to their great heat conductivity.

Make a bold color statement on any kitchen counter with a stylish knife set. Our knives are dishwasher safe and come with chic purple handles and a black wooden butcher block.

Mini speakers are small enough to be strategically placed out of sight and each pair can provide a full robust stereo sound anywhere in the house. Small enough to fit in your palm, they are also a great companion to take anywhere with you.
Create a mood for the home through art
Art transforms a house into a home accentuating the lifestyle of who someone is and what they love. Beautiful art makes each room come alive with color and emotion making a home complete. - Laurie Snow Hein

Personalized items for the kitchen
The heart of the home is always the kitchen, where family and friends gather to celebrate. Creating that special space starts with making it your own. Personalize your kitchen with monogrammed glassware and a decorative cutting board. Who doesn't love seeing their own design or name on something they use every day? - Ostling's Laser Craft
A gallery wall homeowners will love
Tell a story with multiple framed photos. You've already got hundreds of photos on your phone that have some meaning to you and the new homeowner. Have a series of two or three of those images professionally framed so they can be hung in a collage or in a row – or in separate rooms – and make it easy to remember and relive the story. - Homekor
Remind them of the precious moments in their lives
When turning your new house into a home, it can take time for a space to feel comfortable and warm. Speed up the process by including various personalized pieces, such as a crystal decanter set engraved with your wedding date, that can serve as a reminder to the precious moments you have spent with your loved ones. That way, when you take a look around your new house, each piece's special meaning will make you feel at home. - Personalized Engraved Gifts
Give them a one-of-a-kind treasure
One of the best things about being a new homeowner is personalizing your space and then showing it off to your friends and family! Custom-made kitchen wares, such as custom handmade chef's knives or a beautiful charcuterie board with a handmade cheese knife can add so much personality to your kitchen as well as provide a talking point for your guests. Having something so special created especially for you can also allow for the opportunity to not only have a one-of-a-kind treasure but really gives you a chance to create something designed specifically to your taste and home. - Independent Mountain Jewelry
Let the homeowner decide what art fits their home
Artwork is a timeless, special, and meaningful gift and the perfect gift to give to a new homeowner. You can select an original piece of artwork, matched with the colors and decor of a particular room in the home, focusing on either the living room, a bedroom, the entry way, dining room, or the kitchen. Or, if you'd prefer, you can opt to give a gift card for artwork, so that the recipient can select a beautiful and unique piece of art that will set the tone for a room and will be remembered for years to come. -Hilary Winfield Fine Art