What Are Exhibit Mounts?
May 05, 2019
Exhibit Mounts
Exhibit Mounts are Metal Prints that are mounted on 2mm black Styrene and finished with a black Metal Inset Frame or Float Mount Hanger. Designed to look great while adding durability. Great for prints that are hung in highly trafficked areas or for prints that will be handled or transported frequently.
Sizes: From 8x8" to 48x96"
Finished Edges: Natural Aluminum or Black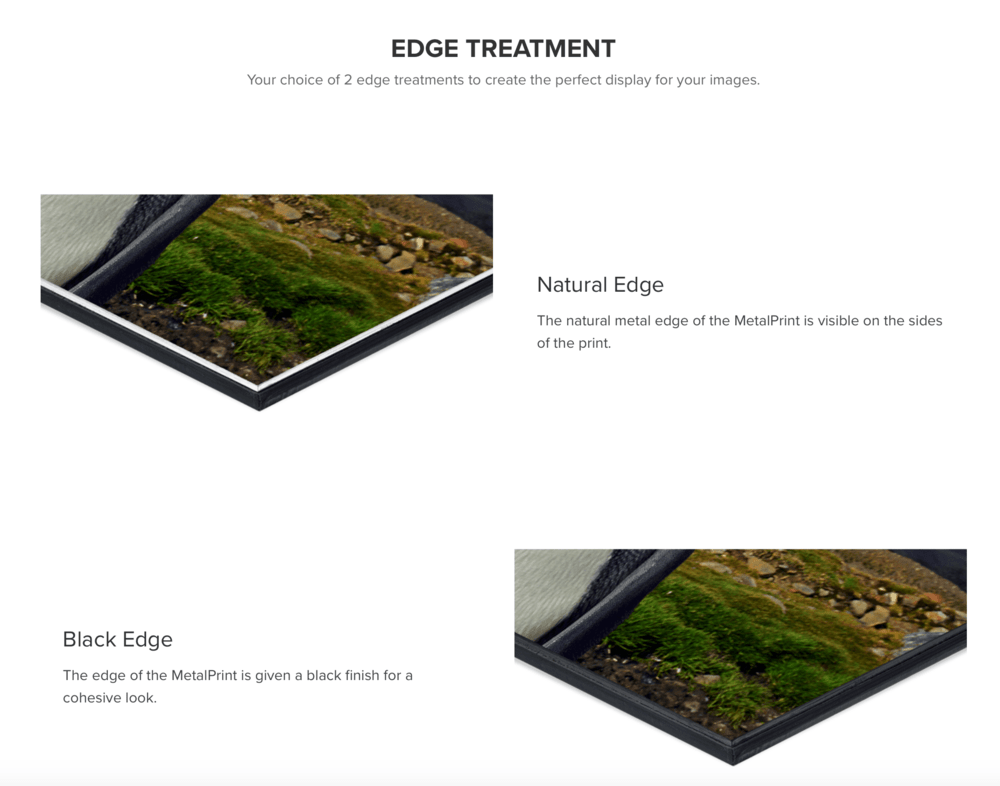 Hanging Options:
Black Metal Insert Frame with

French Cleat

and Security Screw, Wire, or Float Mount Hanger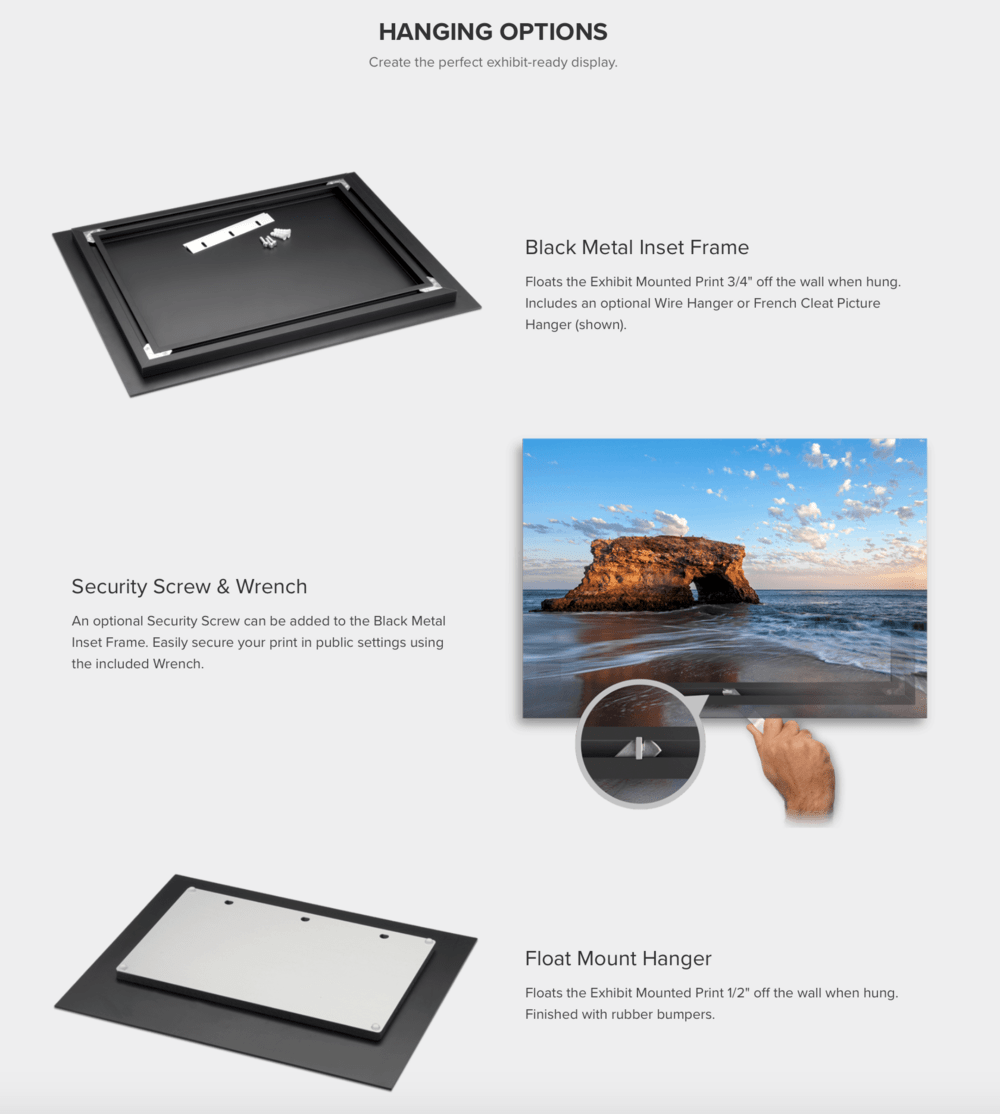 Exhibit Mounts Are Available In Five Surfaces:
High Gloss:
High gloss is a brilliant white high gloss surface for unsurpassed detail and vibrance. My most popular surface.
Mid-Gloss:
Mid-gloss is similar in color intensity and detail as my High Gloss option, with reduced glare.
Satin:
My satin option is smooth and very even. It has a soft appearance with minimal glare.
Sheer Glossy:
My sheer glossy option allows the metal to show through the image, giving my sheer surface a unique translucent luminescence.
Sheer Matte:
Sheer matte is the same as sheer glossy, but with a matte finish and minimal glare.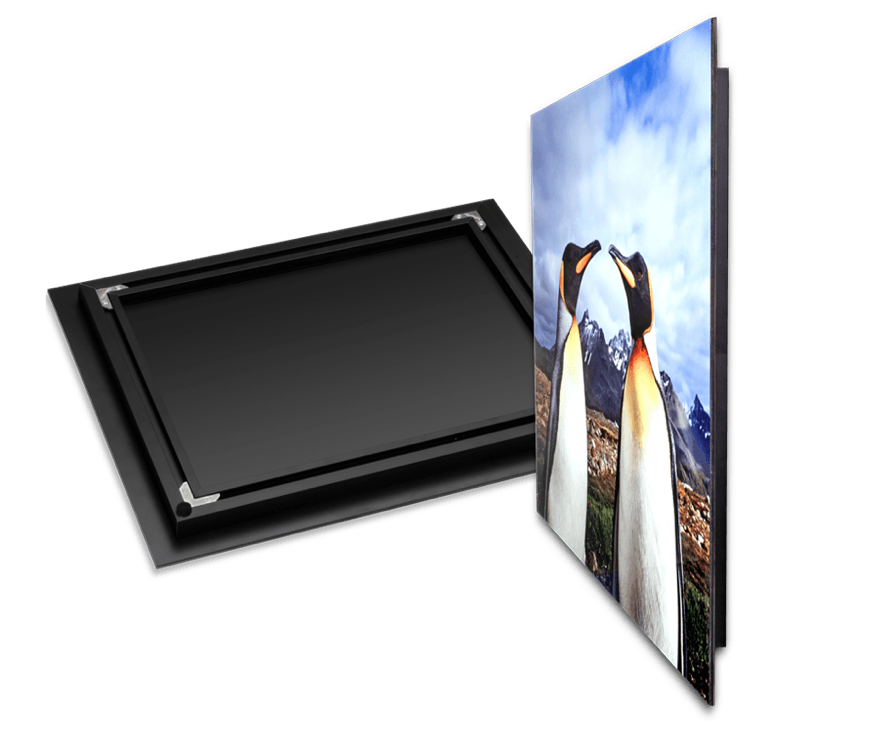 Order a nature exhibit mount from Robbie George Photography to liven up your home wall decor today!
Please note: My metal prints are printed on aluminum that has a coating applied with state of the art coating machines. The coating that is applied sometimes contains some small imperfections such as small craters or bumps. Each metal print is carefully inspected and if there are imperfections I place them in the most unobstrusive parts of the image. I cannot remake metal prints due to these imperfections unless they are located in a very prominent part of the image. Metal prints are weatherproof and moisture proof, but they will fade like a normal photograph, so please avoid direct sunlight. ~Robbie George
Production Time: 5 Business Days