Wood Wall Art
Apr 30, 2019
What Are Wood Photo Prints?
Maple Wood Prints are printed directly on to 1/2" thick maple surfaced wood board, for a warm and natural-looking print that is also eco-friendly. Add a beautifully unique and natural look to any photo. The grain and other characteristics of the wood shows through the light and white areas of the image for a natural warm tone and vintage feel.
Three reasons why you'll love wood prints:
1) Wood prints are made from sustainably managed wood. It's great for your decor and it's great for the environment!
2) Wood prints add texture to photos. The real wood grain shows through the light areas and makes each print unique.
3) No two pieces of wood have the same grain pattern, so each wood print is unique. The earthy character of wood is extraordinary as well as an elegant statement.
The best photos to print on wood are landscapes and seascapes.
Wood Print With White Ink Underlay
I can also print a white ink underlay on the wood to make the true colors of the image pop. Both of these options allow the beautiful wood texture to show on the surface of the print. Each wood wall art print is unique and not two prints will look precisely alike. When you order from Robbie George Photography you are sure to get a unique wood wall art print!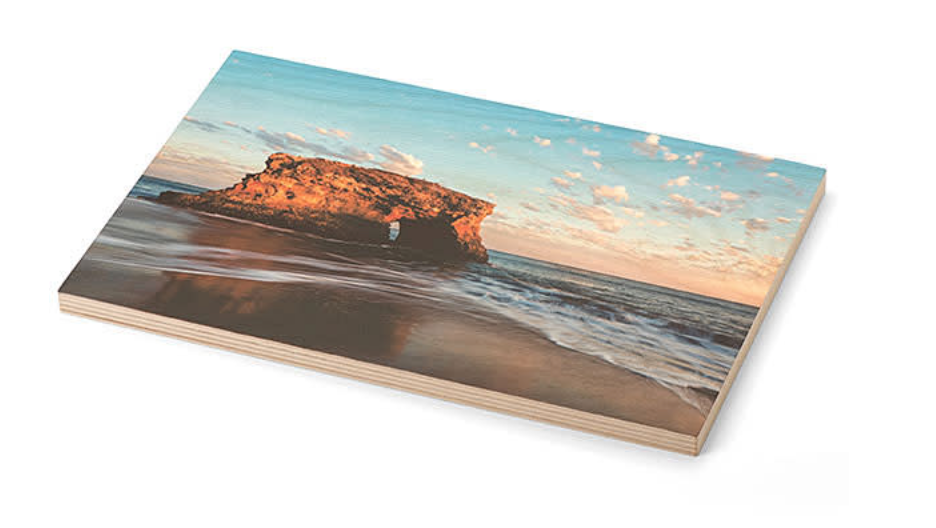 White Ink Underlay
Here is a wood print with a white ink underlay on the wood to make the true colors of the image pop!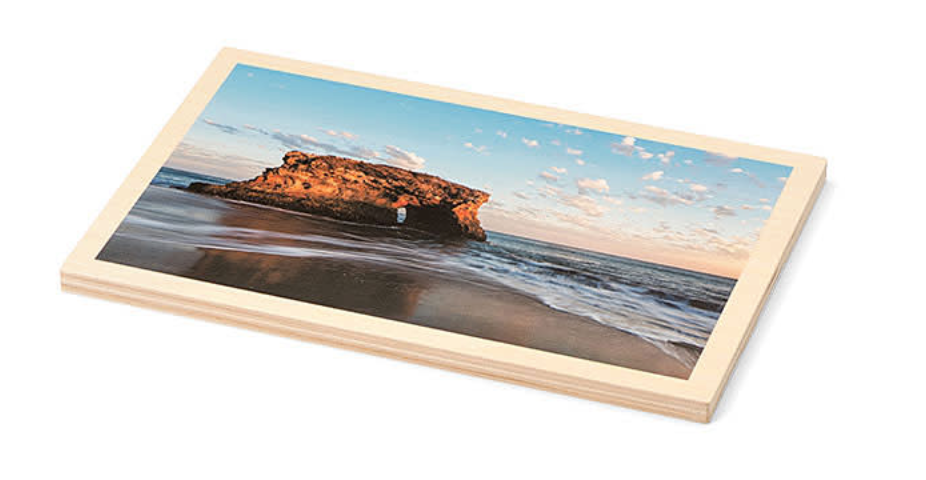 If you are interested in a wood print from Robbie George Photography please select this option when ordering your wood print. The beauty of a wood print is you do not need to select a paper because the image is printed directly onto the wood. Each wood print is unique!