Running The Coast...The Movie
Feb 16, 2019
Running The Coast With Howard Films
Truly incredible. I spent five years on the road with the striped bass migration filming and producing Running The Coast with Howard Films. First movie of its kind. Perhaps the last. The journey began in the Chesapeake Bay and took us a thousand miles north to Maine. All of it and the ragged stops in between are now the story of what every angler does to find their path to intersect the striped bass on its fabled migration.
The striped bass have been declining in population since 2006 and as filmmakers we highlight the plight of this fish and all that make her special so that we can join together and help save her to ensure even higher numbers for our children to enjoy in the future. Join us on this epic journey and get a copy of the movie at the following link: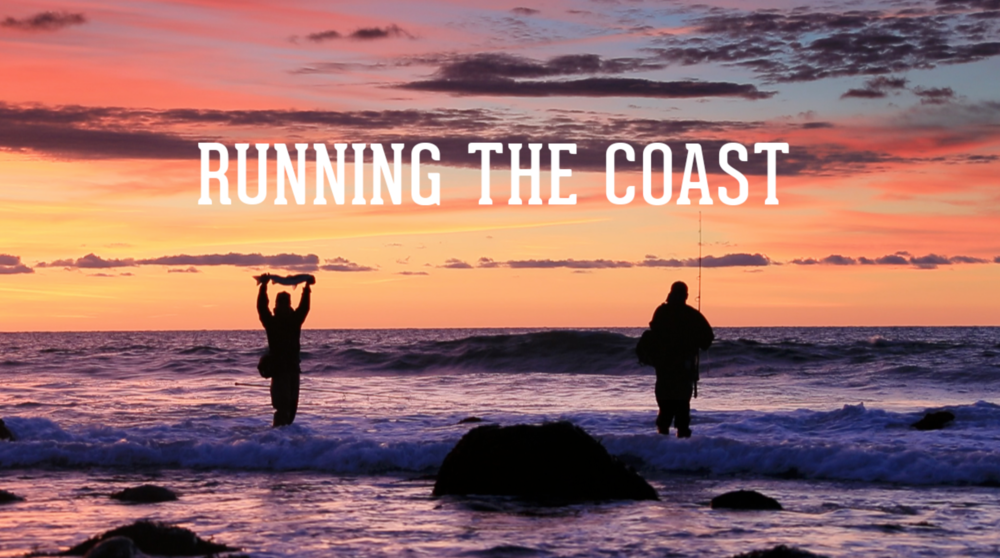 Striped Bass
America's Striped bass ranges thousands of miles to get to our back doors, and has seduced inhabitants of North America for a millennia. Now, in a world with more complicated threats than just a hook thrown from shore, they persevere on. The only fish willing to meet us in deep oceans, shallow estuaries, sand flats, island beaches, ponds, rivers, stormy waves and jetties is an angling hero.
She moves under dark rocks at midnight, on white flats to challenge a fly rod and light tackle, and island currents for boats with manic captains. With beauty, strength, aggression and abandon she meets us on her journey, and only asks that we work as hard to find her as she does to migrate up and down the North American coast.
There is not just one way to catch her, and that's what makes her special. The more we realize that, the more we can join together and help save her to ensure even higher numbers make our children stay up at night dreaming about how to track her down.
Who ran the coast?
Too much time on the water? Try to walk away. No sleep? Try to think of something else. These anglers couldn't. They all are joined by one passion that takes up most of their waking hours. A cast of of "Striped Bass lifers" and guides including IGFA Striped Bass world record holder Greg Myerson, give their all to find and outwit Striped Bass from beaches to deep ocean shelves and clearwater flats.
Greg traces the eureka moment that changed his life and the sport of striped bass fishing. Sea captains lose their minds in a blitz with waves moving in, and rock god Roger Waters joins us out of nowhere to get in on the action himself. From shallow water worm hatches in Rhode Island, biblical blitzes off of Long Island's Montauk, and neurotic fish darting on white flats, we see the striped bass pursued in every way.
And while often going without sleep or food or family, we learn what it takes to catch the most mysterious and adventurous fish in the Atlantic Ocean, and maybe something about ourselves as well. - Howard Films
A travel sized version of Running the Coast is now on the big screen touring thanks to Fly Fishing Film Tour. It's an edited highlight reel of the 3 part mini series playing in a theater near you.
See the entire series (all three parts: Spring, Summer, Fall) on DVD or streaming now.
Here is the official trailer to the movie: https://www.youtube.com/watch?v=LYA2uDPQQws
If you would like to know more about my videos:
I have many video clips at National Geographic Image Collection that I have taken over the years while out in the field photographing landscapes and wildlife. I have also filmed and produced a movie with Howard Films called Running The Coast. I am also working on a video project with Four Season Farm currently that should be ready in the next year or so. I also have a Vimeo Channel if you are interested in seeing some of my work. However, my love for still photos and nature photography is where my passion lies.