Metal Prints
May 22, 2019
What Are Metal Prints?
Photos printed on metal will come to life with the most luminescent, vibrant colors that are simply breathtaking. Metal prints add depth to photos and appear magically filled with light. The best photos to print on metal have vivid colors and wonderful light play. Sunsets, landscapes, seascapes, water, and starry nights are just a few subjects that make amazing metal prints. For the pictures and art that take your breath away, the astounding vibrancy of metal prints will liven up a space and give it personality.
Metal prints represent a new art medium for preserving photos by infusing dyes directly into specially coated aluminum sheets. Images will take on a magical luminescence. You've never seen a more brilliant and impressive photography print!
Three reasons why to order a metal print:
1) Metal prints take colors to a high level of vibrancy and are eye-popping.
2) Metal prints are extremely durable and will last a lifetime.
3) The soft sheen of metal will make photos shine brighter and feel alive.
Metal print colors are vibrant and the luminescence is breathtaking. Detail and resolution are unsurpassed. To complement this unique printing method, there is a wide variety of creative and modern ways to hang and display your metal wall art prints that you buy from Robbie George Photography.
Float Mount Hangers:
My float mount hangers are attached to the back of the print, and float the print 1/2" off the wall when hung. Styles and selection vary based on the size of the print ordered. These float mount hangers are only offered when you order an exhibit mount.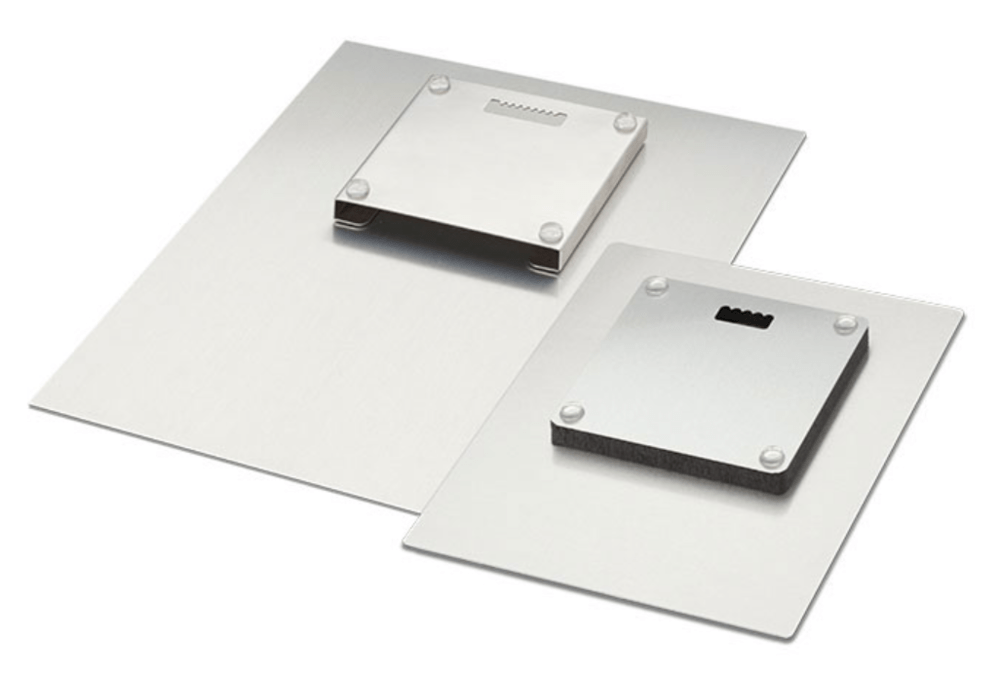 3/4" Inset Frame:
3/4" inset frames are a great alternative to my float mount hangers. Inset frames are recessed from the edges of the print, so the print appears to float away from the wall when hung. Available in silver, with your choice of French Cleat or Wire Hanger.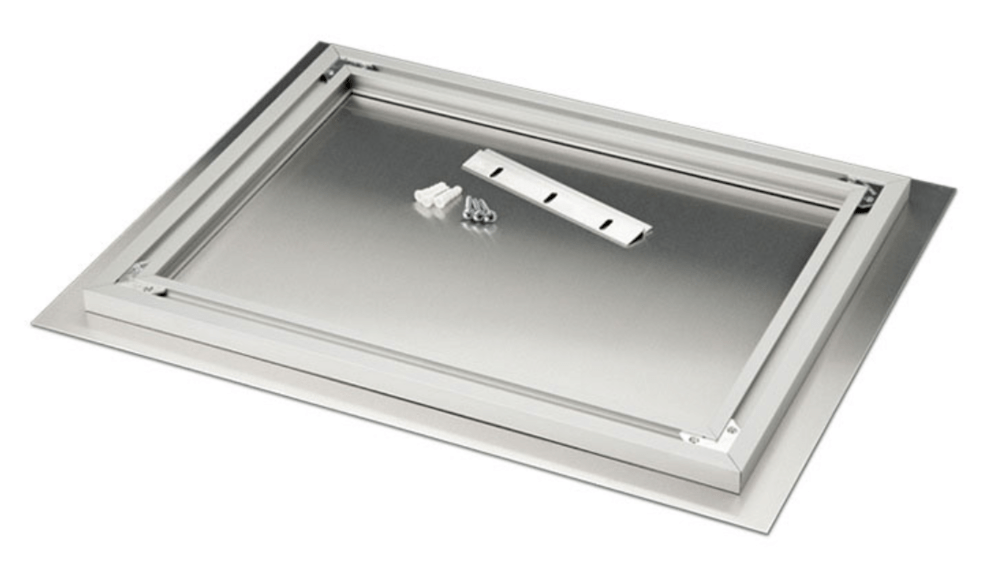 Float Frames:
These quality wood moldings are mounted with a 1/4" space between the frame and print for an elegant float effect. Available with your choice of a Slim or Wedge profile in your choice of 8 finishes. Here is an example of a Wedge profile float frame:
Metal Print With Wood Frame:
Here is an example of a Metal Print with a wood frame hanging in a bedroom: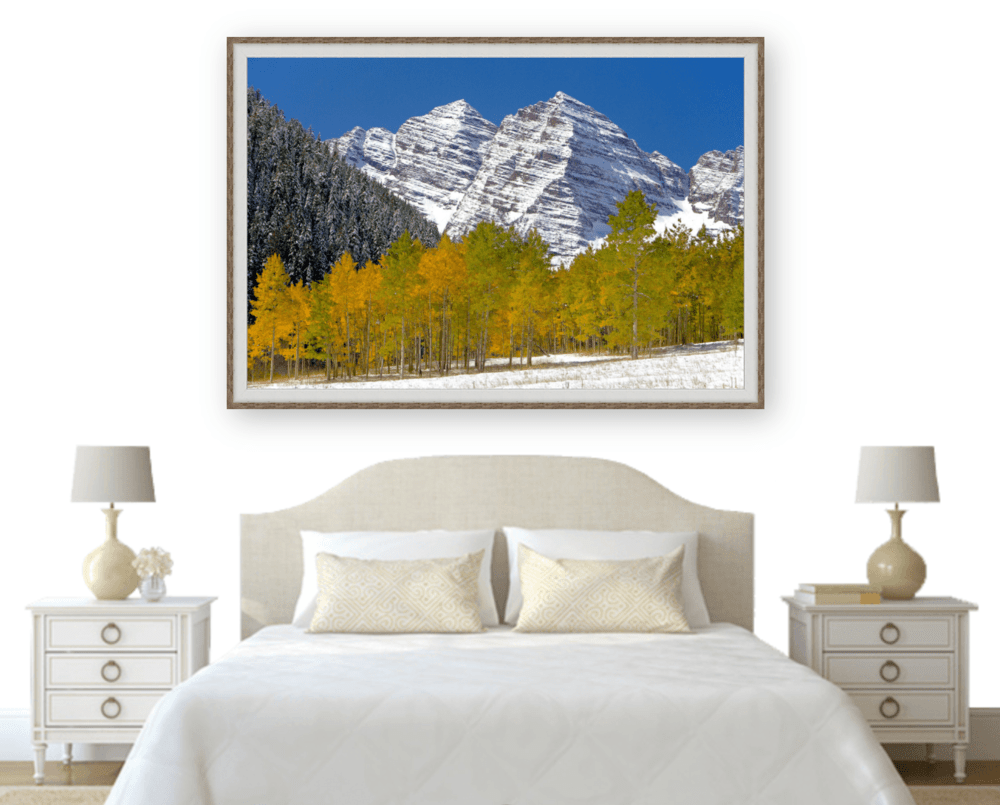 I offer 5 different types of metal prints when you order metal wall art from my

website

:
HIGH GLOSS METAL PRINT:
Brilliant white high gloss surface for unsurpassed detail and vibrance. My most popular metal wall art surface.
MID-GLOSS METAL PRINT:
Similar color intensity and detail as my High Gloss option, with reduced glare.
SATIN METAL PRINT:
Smooth, very even and soft appearance with minimal glare
SHEER GLOSSY METAL PRINT:
Metal shows through the image, giving Sheer Surfaces a unique translucent luminescence.
SHEER MATTE METAL PRINT:
Same as sheer glossy, but with matte finish and minimal glare.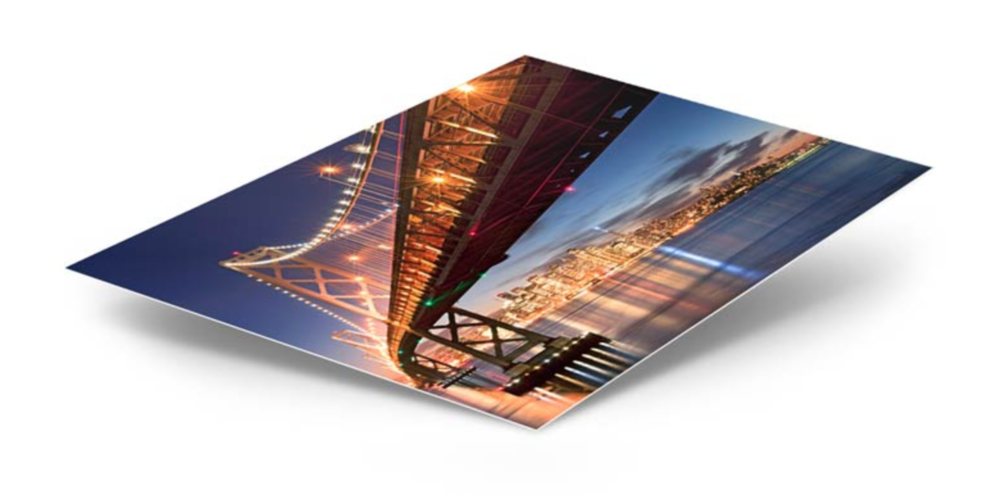 Order a nature metal wall art print from Robbie George Photography to liven up your home wall decor today!
Please note: My metal prints are printed on aluminum that has a coating applied with state of the art coating machines. The coating that is applied sometimes contains some small imperfections such as small craters or bumps. Each metal print is carefully inspected and if there are imperfections I place them in the most unobstrusive parts of the image. I cannot remake metal prints due to these imperfections unless they are located in a very prominent part of the image. Metal prints are weatherproof and moisture proof, but they will fade like a normal photograph, so please avoid direct sunlight. ~Robbie George