Nature Quotes
Sep 15, 2020
As a National Geographic photographer for 10 years, I have spent an extraordinary amount of time out in nature pursuing some of the worlds most spectacular landscapes and wildlife. Over the years I have developed a true sense of our natural world, not only developing my photography talent, but also developing my thought processes while witnessing some of the most divine moments nature has to offer. I have recognized how important it is to be a voice for the voiceless.
I often spend numerous hours pursuing one photograph, which give me plenty of time to reflect and understand the true essence of our natural world. I feel like Mother Nature speaks to me as I'm completely consumed by her presence. Her vibrancy resonates with the marrow of my soul. As I like to say, "When you're in alignment with nature you are in alignment with yourself."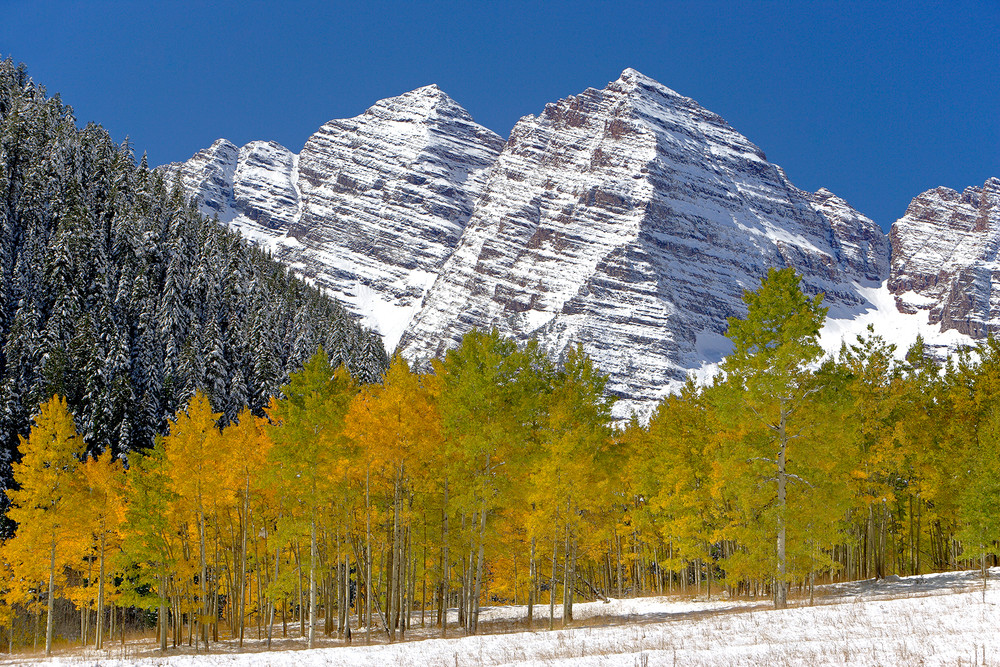 "Nature's artistic passage from autumn to winter will fill your soul."~Robbie George
Nature Deficit Disorder
I consider myself one of the lucky ones having grown up in a small mountain town in Colorado with nature all around me. As a kid we were always playing outside in one of the world's most beautiful playgrounds. Of course I didn't appreciate it as much as I do now, but as I look back I feel extremely fortunate to have had that opportunity as a kid.
Unfortunately in today's society we are facing what some call a "Nature-Deficit Disorder." Our children are growing up with electronics in their hand and not meaningful contact with the natural world. Our society is being de-natured by digital dementia and I fear the social and ecological consequences will be a world devoid of stewardship for the earth. We have gone from biophilia to videophilia.
This is why it is truly important in creating a young constituency for future conservation. We need to reconnect our kids to nature so they can improve their health, stimulate their creativity, sharpen their intellect and be better adjusted members of our society. Children who don't experience nature won't grow up to protect it.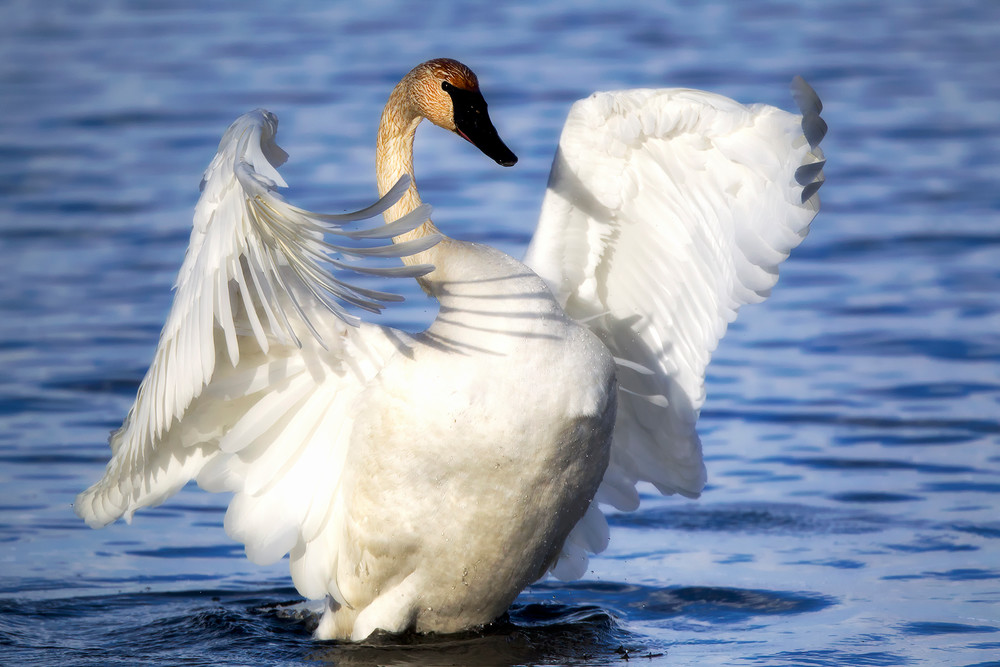 "May the wind under your wings be illuminated by feathers of hope."~Robbie George
Earth Day Quotes
It is my hope that these earth day quotes I have created will give pause to our society so we can appreciate the importance of our natural world and hopefully steer the ship in the right direction. My hope and my intent is to be a voice for the voiceless. I want to always share the love, gratitude, light and beauty nature has to offer in hopes that I made a difference in the world.
To me nature has always been a safe harbor and home for generations. We have always been embraced by her unwavering acceptance. It's a place we can call home and a place where some of the great thinkers and explorers called home. It's a place worth protecting and focusing our love and gratitude on.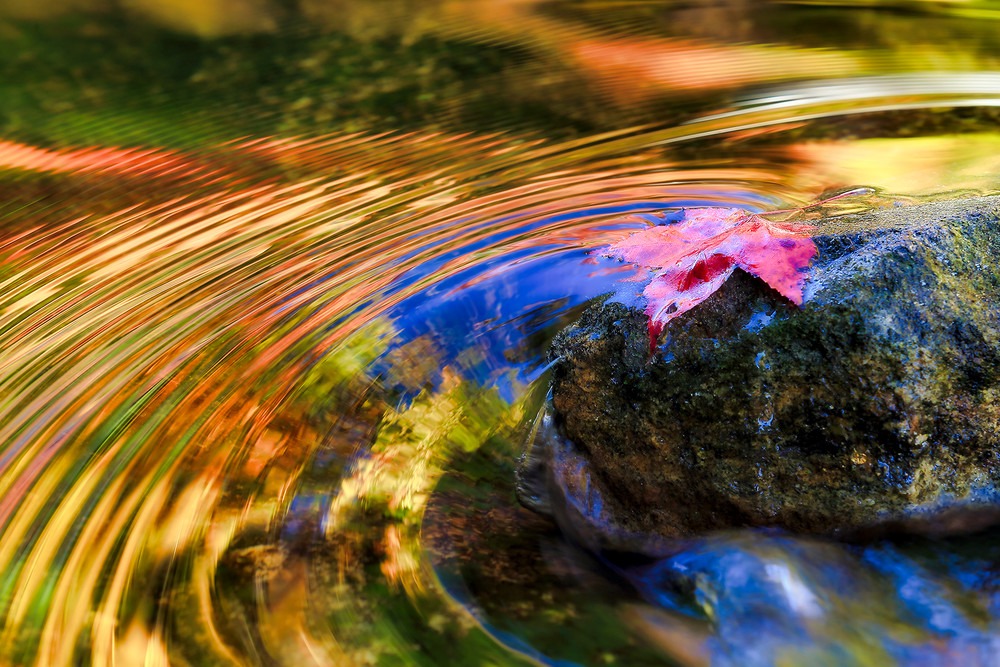 "The melody of autumn is like watercolors swimming in your ears."~Robbie George
These beautiful nature quotes were inspired by me out in the field while photographing nature. Each one holds a special meaning to what I was witnessing, thinking and feeling during these precious moments. Each one of my photographs has one of my lovely nature quotes associated with it.
My intentions, my hope, is that some of my words will resonate with you as well as generations to come. Pleas visit my website and browse through my photos to experience the images and nature quotes I created for each photograph. May these inspired nature quotes bring you a piece of the love and gratitude I have experienced over the years photographing our natural world.
I wish you many years of blessings and beauty into your life. Thank you ~Robbie George
TOP 100 NATURE QUOTES BY ROBBIE GEORGE
"Every journey into nature brings me closer to my divine consciousness."~Robbie George
"Nature's symphony will always make you smile."~Robbie George
"Nature can teach us the virtue of patience."~Robbie George
"May your path be an act of courage and continuous perseverance."~Robbie George
"In every moment, nature is conspiring to expand my perceptions"~Robbie George
"May the essence of your journey keep your spirit wild with fearless grace."~Robbie George
"Do whatever it takes to get closer to mindful moments in nature."~Robbie George
"Unfold your wings to realign with your perfect faith."~Robbie George
"The powerful presence of nature is the healing energy of love."~Robbie George
"See the world through the jewels of your eyes."~Robbie George
"I have never heard a more eloquent silence than from the wings of an owl."~Robbie George
"The poetry of dawn lingers on the horizon waiting to be discovered as a sacred gift."~Robbie George
"The harbor light is a foster of hope on the wild and rocky coast."~Robbie George
"The eloquent melody of a waterfall runs wild and free into the marrow of your soul."~Robbie George
"Breathe the wild air and the symphony of stillness will waltz into your heart."~Robbie George
"The golden reign of autumn plants her roots in the deep waters of your soul."~Robbie George
"The more you clean the windows of your soul the more fearless and free you become."~Robbie George
"The joyful presence of nature is the clear direction to the presence of love"~Robbie George
"May the wind under your wings expand your perceptions so that you can see what is of the highest good."~Robbie George
"The outer experiences in nature are a reflection of your internal prismatic soul."~Robbie George
"Read the brilliant book of nature, study the rhythm of life and you will find everything moves in perfect symphony."~Robbie George
"Nature is effortlessly beautiful and indefinitely wild."~Robbie George
"The sea has a rhythmical creation of beauty that roils with power."~Robbie George
"The polar goddess of the sky takes flight with the rainbow dancers of the night."~Robbie George
"Let your spirit lightly dance on the edge of time and savor those mindful moments of your soul."~Robbie George
"Follow your sense of curiosity and the mysteries of eternity will be kindled."~Robbie George
"A nest is something of artistic beauty and a blessing of the simple life."~Robbie George
"Wildness should still linger in the wilderness and the wilderness should still linger in us."~Robbie George
"A walk in the woods is worth a thousand words"~Robbie George
"Mother nature's divine canvas is flowing into the wildness of my soul."~Robbie George
"Mothers are one of nature's glorious triumphs."~Robbie George
"Glittering eyes in the wilderness is poetry of nature in motion."~Robbie George
"Nature is a gift, pure from the heart itself."~Robbie George
"Always seek out the seed of wonder and sow that route with flowers."~Robbie George
"Every moment in nature awakens a certain reverence of the divine."~Robbie George
"Nature is imperfectly perfect and unforgivingly and forcefully magnificent."~Robbie George
"The cosmic symphony in nature is powerful beyond true mastery."~Robbie George
"The imperfections in nature is what makes nature perfect."~Robbie George
"One touch of nature makes the soul hymn of profound harmony."~Robbie George
"Wild waters roar and heave in the deep waters of our mind."~Robbie George
"Listen to the whisper of the sea and a mysterious serenity of beauty will fill your soul."~Robbie George
"Let the sweet serenity of divinity guide your destiny."~Robbie George
"The sea imposes a rhythm so profound you can feel it in the vibrancy of your soul."~Robbie George
"Icebergs hold the vibrancy of flame and the radiance of beauty."~Robbie George
"The heartbeat of the ocean is mysteriously and indefinitely wild."~Robbie George
"The true harvest of life can be found from the intuitive reflections of the natural world."~Robbie George
"Look deep into nature's heart and you will find eternity in each moment."~Robbie George
"Tranquility of the heart is a blessing one receives from the wilderness."~Robbie George
"Breathe the wild mountain air and savor the tonic of wildness in your soul."~Robbie George
"The sweet serenity of solitude is luminous for the soul."~Robbie George
"Nature is an infinite creation of ethereal beauty."~Robbie George
"The canvas in nature distills an extraordinary and ineffable quality like no other on earth."~Robbie George
"The hidden spark of a dream sleeps in a forrest of celestial luminance."~Robbie George
"The melody of autumn is like watercolors swimming in your ears."~Robbie George
"Flow toward your divinity and embrace your soul along the essence of your journey."~Robbie George
"The halo of nature's beauty resides in the sweet clarity of her creations."~Robbie George
"All truly great reflections are conceived in nature."~Robbie George
"The pathless woods on a snowy winter's day will lead you to nature's secret gardens."~Robbie George
"Wild eyes in the wilderness have the power to speak a glorious language."~Robbie George
"To hear the whisper of another soul is to see the halo of thy beauty."~Robbie George
"Mother Earth sends her love."~Robbie George
"Winter is like a slow dance with the symphony of the soul."~Robbie George
"My eyes are a forest in which mysterious jewels of nature reside."~Robbie George
"Don't fail me now fearless spirit, a great vision is needed from the heavens above."~Robbie George
"Keep your spirit wild and the tonic of wildness will envelope your soul."~Robbie George
"Liberation from time is exactly where you need to be."~Robbie George
"The essence of your journey, no matter how hard, is the evolution of your soul."~Robbie George
"You never know what might cross your path and fuel the wildness in your soul."~Robbie George
"May the bluebird of happiness come visit you today and sing you a sweet song."~Robbie George
"To have faith is to someday dance into the wind."~Robbie George
"May the world of your soul never see the shadows."~Robbie George
"The beauty of wildlife must be seen from the jewel of their eyes."~Robbie George
"May your wings of independence enable your spirit to fly."~Robbie George
"The snowy owl is the most beautiful ghost of the sky."~Robbie George
"Luminous eyes in the wilderness whisper the power of fearless grace."~Robbie George
"Two wings lift the soul somewhere beyond infinity."~Robbie George
"A silent forest on a snowy day is like a secret garden that fill's one's soul."~Robbie George
"Nature's unwavering acceptance of us should be embraced."~Robbie George
"Nature's peace is flowing into the wildness of my essence." ~Robbie George
"May the ebb and flow of nature's harmony always give us a place of solace."~Robbie George
"Breath the wild air and the serenity of beauty will fill your soul."~Robbie George
"Witnessing a wolf howling in the wild will ignite the wildness of your soul."~Robbie George
"May the love of nature come visit you today and warm your heart."~Robbie George
"Unfold your wings and dance into the wind."~Robbie George
"May the essence of your journey keep your spirit wild with fearless grace."~Robbie George
"When you're in alignment with nature you are in alignment with yourself."~Robbie George
"Mother's command the greatest powers in the natural world…fortitude, courage, tolerance, flexibility and patience."~Robbie George
"Of all paths you take in life, make sure a few of them are covered in snow and ice."~Robbie George
"The crisp morning light entwines with the wild glacier ice and peeps out of the sea with a tranquil smile."~Robbie George
"Nature has a quiet conscience and knows how to go deeper than the mind."~Robbie George
"May nature's artistic passage from dusk to dawn illuminate your soul."~Robbie George
"My soul is longing for the wild call of the sea and the perfect harmony she brings to me."~Robbie George
"To catch a thunderstorm is akin to lighting your soul."~Robbie George
"There is wonder, beauty and majesty as the sun dances on nature's heart."~Robbie George
"May happiness radiate like the fragrance of wildflowers and bring you beauty and joy each day."~Robbie George
"The mountains prance in the frost dance, as autumn waltzes in the sacred fire dance."~Robbie George
"Rhythm and harmony is beautifully balanced amid the artistic passage of seasons."~Robbie George
"Reflect upon your present blessings and the wisdom of the universe will be reflected back."~Robbie George
"Snowflakes are dancing on the petals of nature's heart."~Robbie George
"As the candle of dawn lights up a new day, blessing and new beginnings are on the horizon."~Robbie George
"Dance like waves in the wilderness of your waters to see the halo of your beauty."~Robbie George
"Every journey into nature speaks more than a thousand words."~Robbie George