A New Photographic Frontier | The App to Stream HD Visual Art at Home
Would you like more of my photos in your home? Imagine being able to display any of your favorite nature pictures whenever you wanted. It's now possible through an app that brings my pictures direct to you through your high definition TV. You can have images of mountains, seascapes, wildlife, and sunsets brightening your home and lifting your mood.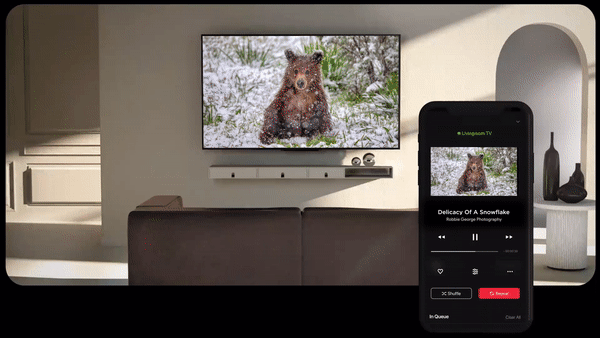 The app called WindowSight turns your TV into a frame for my peaceful, fine art images. If your TV is now switched off, it's just a black, empty rectangle on the wall. Wouldn't you rather glance in that direction and see a large image of dew drops on flowers, or a tranquil seascape instead? While you're preparing dinner, isn't seeing a pleasant view of nature preferable to looking at a blank screen? It definitely has to be better than watching depressing news bulletins and mindless infomercials! Your widescreen TV is the ideal medium for viewing artwork and nature photos. Streaming these images in high definition means you get to notice the small, intricate details of landscapes, and you'll have a better appreciation of the expressions on the faces of the animals I've photographed. I always shoot in high resolution, so the depth, rendition, and quality of the photos you'll see are as good as a print.
The WindowSight app features work from other National Geographic photographers too, so you are able to enjoy the efforts of my colleagues who, like me, have spent decades perfecting their craft. And paintings from famous, modern artists from around the world are also represented by the makers of this app, giving you the opportunity to explore this form of creative expression as well.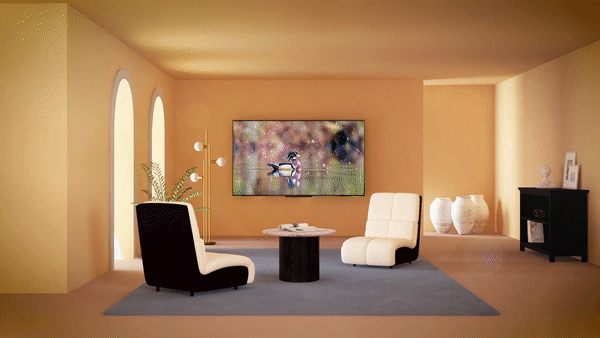 By bringing together this huge and diverse collection of work from the best artists and photographers in the world, WindowSight makes it easy for you to appreciate different genres of art and photography that you wouldn't normally be exposed to. If you want to purchase new photos for your walls, you don't have to sift through millions of boring images on your computer before finding a good one. This app has all the best pieces in the one place. And if you are considering buying one of my prints for your home, through this app you can see it in full size and with pristine clarity on your television screen first. If you can't decide which of my photos you prefer, this option means you can enjoy a whole range of them and view them as high quality images. On your television they will be as clear as the original.
If you want world class photography brought into your home at the click of a button, go to your app store and download WindowSight to your smartphone. After signing up and downloading the app on your TV, sync your mobile device and television, then you are ready to stream. Create your own playlist and transform your TV into a photo collection that showcases your favorite images of nature and wildlife. Settle back at the end of a hard day, put up your feet, and refresh your mind with enriching and inspirational views of the natural world. Set them to flow one after the other on your TV. It's bound to have you feeling more peaceful and uplifted in a short period of time. You can even curate a playlist for each season, or put together a series of images to match a special occasion.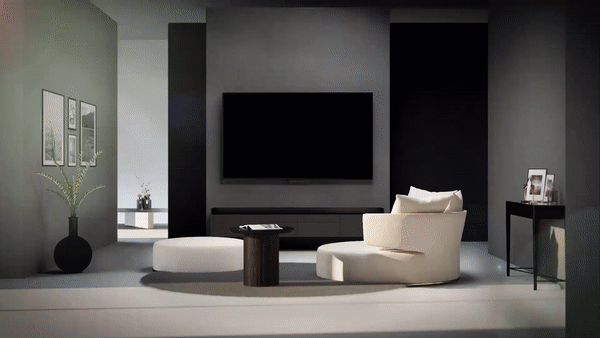 My favorite nature images were sent to WindowSight for your enjoyment. It's a portfolio of my best and brightest, so please have a look. This is also a great way for you to keep in touch with my latest photo expeditions. Through the app you can 'follow' me and you'll be notified when I upload new images.
It's a great way to enjoy a huge selection of art and photography in a relaxed setting, but it's more than that. This app supports the creative work of artists and photographers. When you stream my photos, you are supporting my work through its revenue system, so it's an easy way for you to show your appreciation for my nature photography.
This is an innovative streaming service that makes it simple to enjoy world class photos and artwork from the comfort of your home. It brings the idea of social media sharing to a new level. Instead of individuals using their phones by themselves, this app encourages interaction. In our fast-paced world, it's nice to discover a form of technology that brings people together, rather than driving them apart. WindowSight is a perfect reason to gather your family or friends to view and discuss photos and artwork.
When you finish viewing the slideshow of photos, vote on a favorite and set it as a featured image on your TV. Every time you walk past it, you'll smile when you recall the fun you experienced during your nature-image party.
Does it seem strange that I'm suggesting looking at nature on a television, rather than urging you to walk into the wilderness in person? Stepping into the natural world definitely has greater benefits, and I encourage everyone to do that as often as possible, but sometimes it's just not feasible. That's when the ability to view animals, forests, rainbows, and mountains in other ways becomes important.
A recent scientific study from Amsterdam makes it clear that gazing at photos of green environmental spaces has a positive effect on your health and well-being. They found that looking at photographs of nature lowers stress levels, encourages relaxation, and revitalizes the body and mind. If you can't get into the wilderness at the moment, at least you can do it virtually through WindowSight.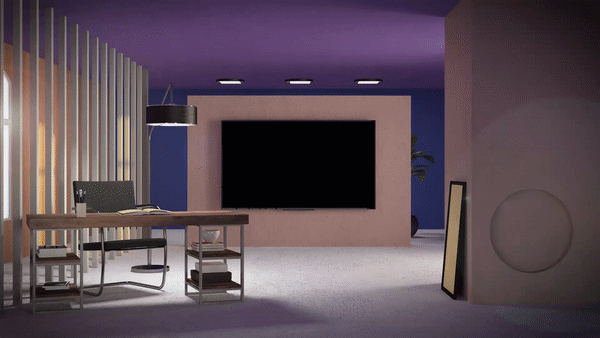 The other benefit of this system is that it's unlikely that you'd purchase a range of physical prints and have them in storage until you feel like changing your decor. But with this app you can use your TV as a frame and you can change the featured image to update your surroundings as many times as you like. Match an image to your mood, or change it when you want to refresh the look of your home.
I hope you are as excited about this WindowSight app as I am. You can have a look at it here, and you can try it for free! There's also a subscription plan, and paying this low, monthly fee gives you extra features, and it subsidizes the work of photographers and artists on this site.
I'm proud to be associated with WindowSight as it gives me a wonderful chance to be an early supporter of this creative, digital revolution in photo sharing. I'm sure you'll enjoy using this app to create a gallery of my nature photos in your home.
With the upmost appreciation,
Robbie