What Types Of Wall Art Is There?
Triptych and Polytych are beautiful wall art displays using one image across multiple prints. These images can be made in designer groupings of Canvas Gallery Wraps, MetalPrints, or ThinWraps. I offer all three types with my nature wall art so please contact me with questions or the type you would like to use. Here are the options:
Metal Prints represent a new art medium for preserving photos by infusing dyes directly into the specially coated aluminum sheets. Because the image is infused into the surface and not on it, the image will take on an almost magical luminescence. The ultra-hard scratch-resistant surface is waterproof/weatherproof and can be cleaned easily-just avoid direct sunlight.
Canvas Gallery Wraps are made with a print on Professional Photo Paper bonded onto museum quality canvas, or a Fine Art Print printed directly onto canvas material. The print is then wrapped around an artist's stretcher frame, and finished with your choice of hanging hardware.
Thin Wraps First we make a print on your choice of Lustre Paper, Metallic Paper or Fine Art Canvas material. We then over-laminate the image with a soft Satin Laminate or a Glossy Laminate. The resulting product is then wrapped on Gator board, with or without a foam layer (Softop) in between the print and the board. For a striking effect, we apply a spacer (Float Mounting Block) to the back of the ThinWrap, which allows the image to be hung and appear to float from the wall.
Triptych Wall Art
A triptych wall art is a single image divided up into three different sizes. It is a series of three panels that are meant to be displayed together. Two parts of the image are printed at 16x20 and the center part of the image is printed at 20x30. The overall length and height of the completed wall art is 54x30 inches. When you hang these on the wall you should space the image around 1 inch apart. Here is an example of one my Ocean Wall Art pieces: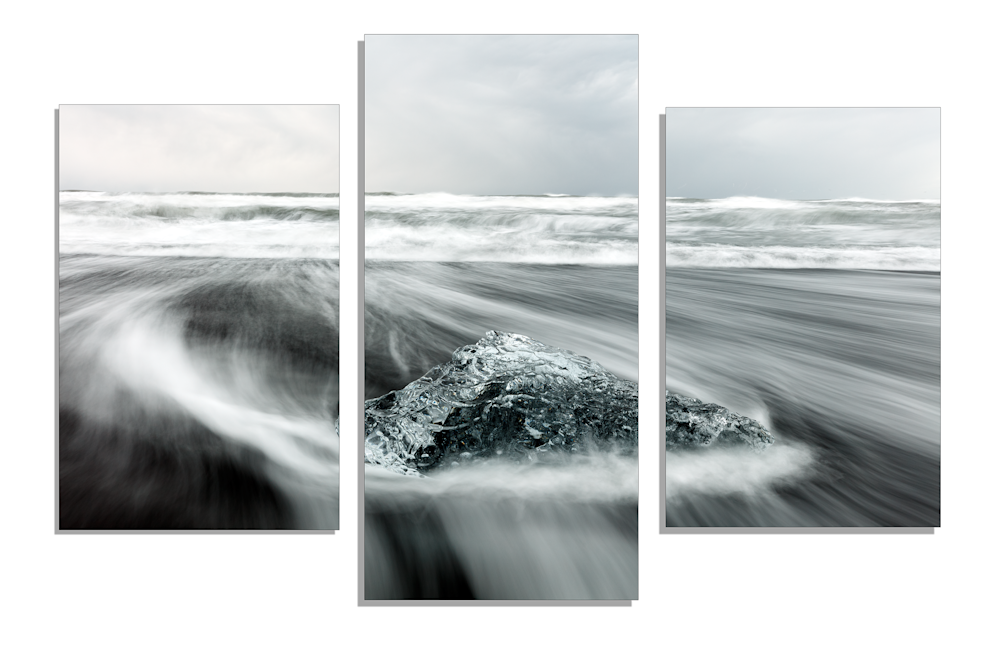 Polytych Wall Art
Polytych wall art is made up of more than three panels from the same image and can come in different layouts. I currently offer a Filmstrip which is (6) 8 x 8 inch pieces and the center part of the image is 26 x 26 inches. The overall length and height of my Filmstrip wall art is 44 x 26 inches. Again, these should be hung with about an inch gap between pieces. Here is an example of one of my Ocean Wall Art pieces: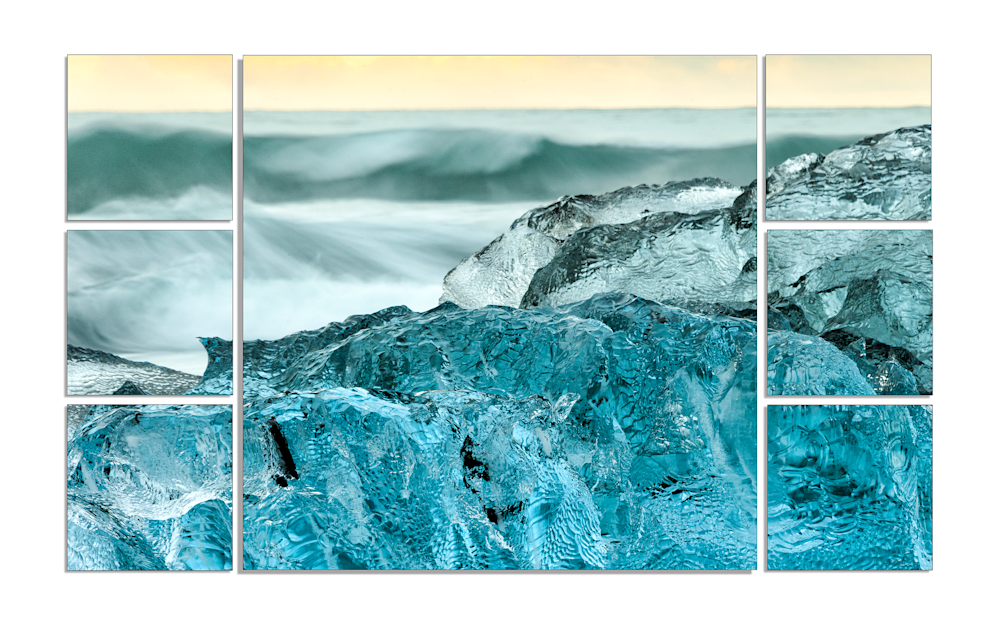 Timeless Wall Art
Another Polytych I offer is the Timeless Wall Art. This piece is split up into (4) 11.5 x 11.5 inch pieces and the center piece is 20 x 24 inches. The overall length and height of the Timeless Wall Art is 45 x 24 inches. Here is an example of the Timeless Nature Wall Art: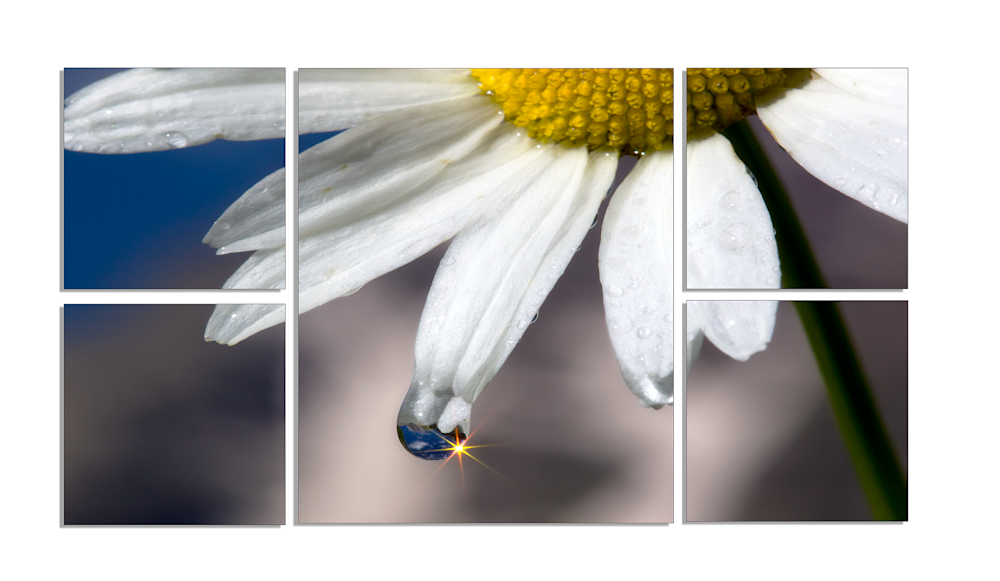 Add a piece of nature wall art by Robbie George Photography to your home wall decor today!